Autoclave ACCT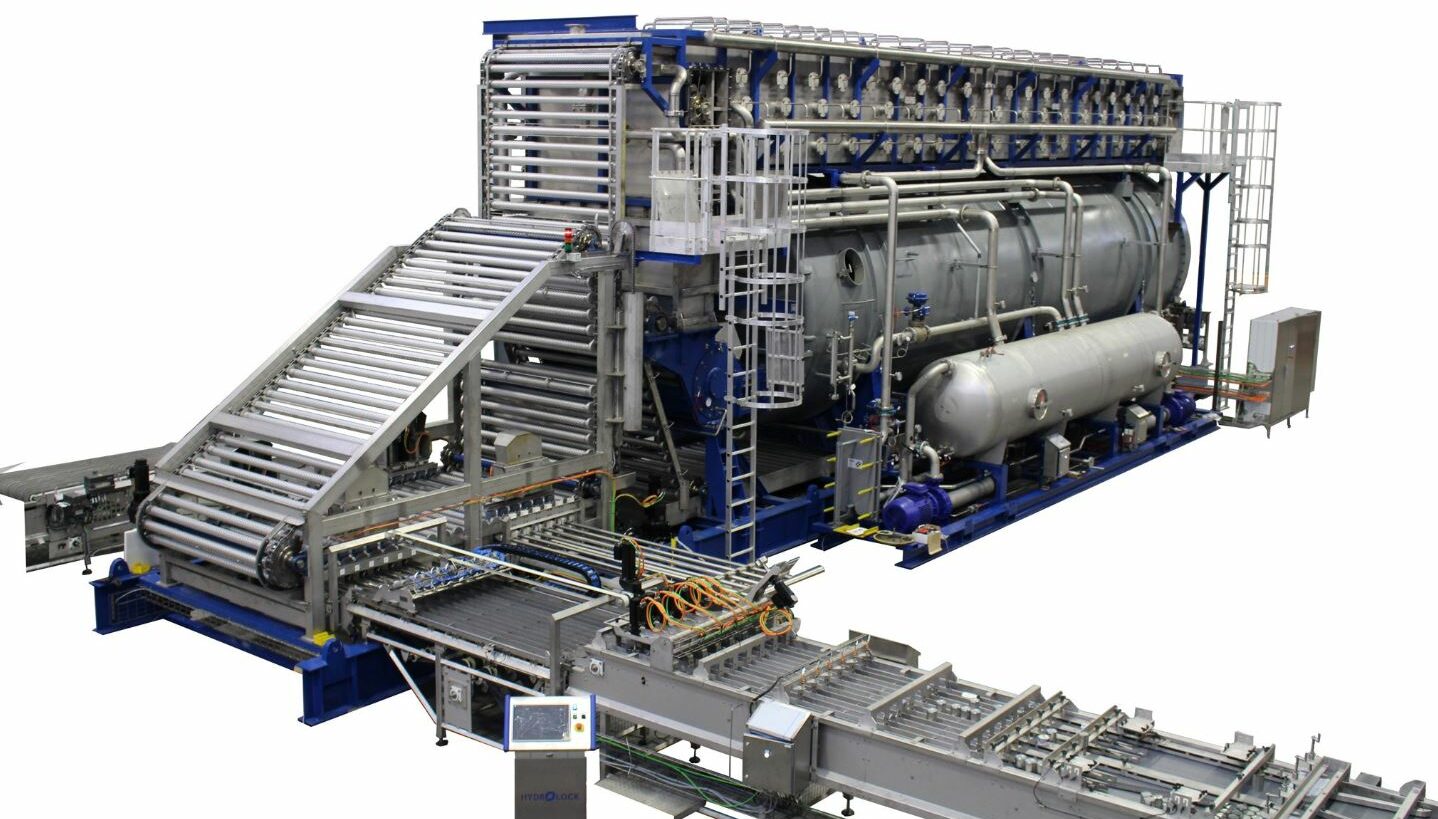 We have a long expertise in canned vegetables such as corn sterilization, beans sterilization, peas sterilization, green beans sterilization, potatoes sterilization, spinach sterilization, carrots sterilization, mushrooms sterilization… The continuous rotary pressure sterilizer preserves colors, texture, and vitamins of vegetables. The continuous retorts are also used for vacuum packed vegetables with minimum amount of brine.
ACCT HYDROLOCK are used for speed up to 1200 cans per minute,
in the dairy industry (evaporated milk, sterilized milk, sterilized cream, coffee milk, flavored milk )
in the vegetables industry (vacuum sweet corn, green peas, baked beans, fava beans…)
in the ready-meals industries.
Advantages of ACCT design
FULL Rotation to increase Heat Penetration and to reduce Cooking time
Energy efficiency : low consumption
Fully automated  : almost no labour
Heat transfer repeatability and homogeneity
NO scratches on seaming due to constant and gentle rotation during agitation.
Reliable operation even when the cans are not well filled or seamed
FLEXIBILITY : one machine can process different sizes and types of packaging
Ability to process litho can
DOWNLOAD PRODUCT SPECIFICATION