Autoclave ACBV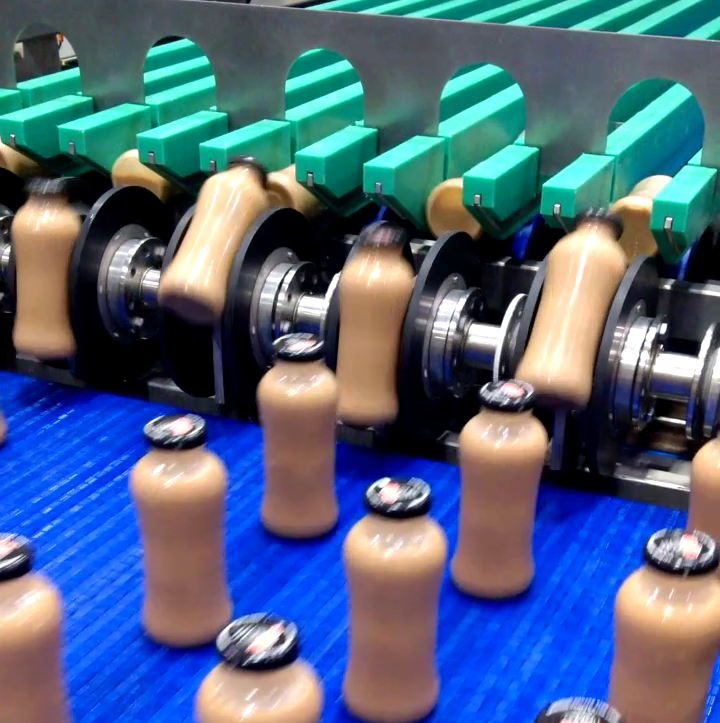 ACBV series
The rotary continuous retort ACBV is specially designed for sterilisation of products packed in glass bottles and jars (Milk, beverages, soupes, vegetables, …)
The continuous agitation of the product during the heating and cooling process prevents from any burnt product. The pre-heating device used for energy recycling is also necessary to avoid the thermical stress of the glass packagings.
This continuous sterilizer is specially designed for medium to large productions and can run different sizes and shapes of packaging within the same machine.
Special packaging such as jars or bottles with twist off caps can be processed with the addition of the ovepressure module.
Cooling is achieved in 2 phases:
1- water immersion pressure cooling;
2- water immersion at atmospheric pressure;
Hydrolock ACBV - designed for glass packaging
FULL Rotation to increase Heat Penetration and to reduce Cooking time
Flexibility on product sizes,
Limitation of heat stress thanks to pre-heater and ATM cooler,
Can be equipped with Over Pressure  when using twist off caps,
Pre-heater  is also an energy recycler
Energy efficient (low energy consumption)
Fully automated (low labour)
FLEXIBILITY : one machine can process different sizes and type of packaging
Throughput up to 30 000 bottles per hour