Autoclave ACB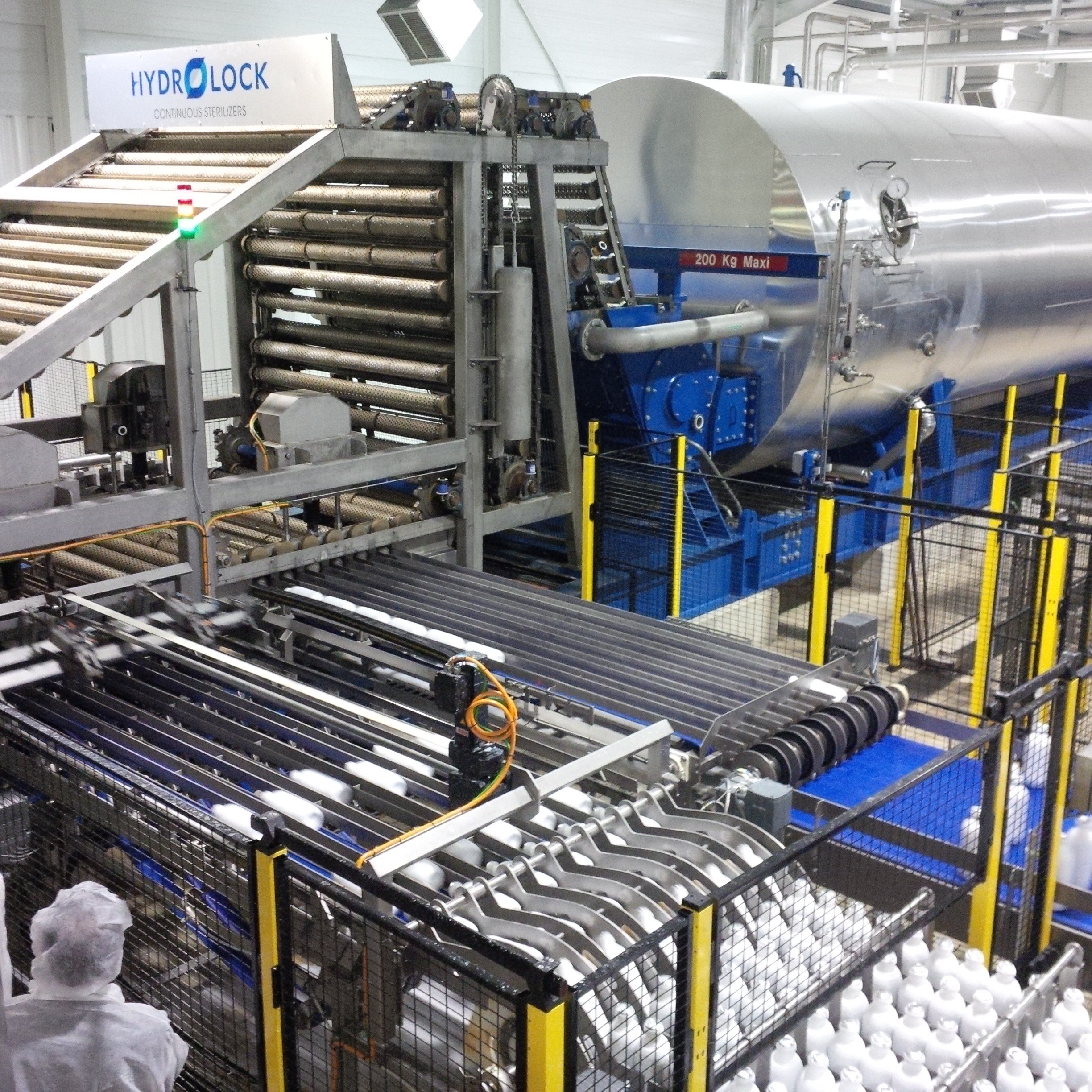 For PP, HDPE, and Glass Bottles
ACB series
Overpressure sterilizers using steam air heat media, are specially designed for all sterilized liquids (soups, dairy products, soya milk, coconut milk, rice milk, coffee milk, protein based energy drinks).
The continuous rotation of the products prevents from any burnt proteins and colour and taste alteration.
Steam air heating media and pressurized cooling are the 2 main steps for this packaging.
Hydrolock sterilization can be part of a 2 stage HTST (High temperature Short time Sterilization). With this 2 stage HTST the results are great in term of color and organoleptic qualities.
Advantages of ACB Sterilizer
Rotary process - better heat transfert and better product quality
Fully automated (low labour)
Steam air media, in order to preserv the plastic package (conterpressure)
FLEXIBILITY : one machine can process different sizes and type of packaging
Very short change-over
Low energy consumption
Reliable and easy to drive technology
DOWNLOAD THE ACB SPECIFICATION